The Cherry Orchard Sunday February 24 2019 at 2:00 PM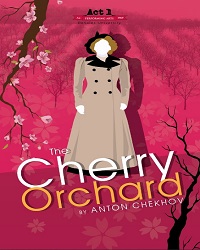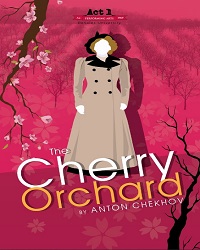 You've selected
Sunday February 24 2019 at 2:00 PM
Change Date
×
The Cherry Orchard
By Anton Chekov
Translated by Stephen Karam
Main Stage Theatre
Directed by Anne Lewis
February 20 to March 3, 2019
"Chekhov! Chekhov! Chekhov!" – Tennesse Williams, asked to name his favorite authors.
The aristocratic Gayev family are sociable, intelligent, caring, and hopelessly in debt. Unless they can find funding, their huge estate—including its much-loved cherry orchard—will go to auction. The entrepreneurial son of their ex-farmhand offers them a solution, but they balk at his proposal. Racked by indecision and unable to comprehend the huge social changes on the horizon, through laughter and tears, they spend one last summer on their beautiful country property conjuring memories of the past to mask their fears of the future.
Recommended for Ages 10+

Please be advised that groups (ten tickets or more) are not available online.
To purchase group tickets, please call Group Sales Manager Zach Weidner at (610) 282-3654 x2


Venue
Main Stage
2755 Station Ave
Center Valley Pennsylvania 18034
Performance Notes
There will be a Talkback after this performance.