Tartuffe Tuesday February 25 2020 at 9:45 AM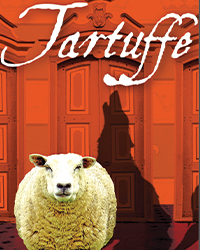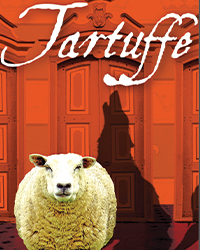 You've selected
Tuesday February 25 2020 at 9:45 AM
Change Date
×
Tartuffe
By Molière
A new version Directed by Wayne S. Turney
Main Stage Theatre

February 19 to March 1, 2020
One of the comic monuments of dramatic literature.
Vice becomes virtue in Moliere's hilarious exploration of power and hypocrisy. By taking the homeless and holy-seeming Tartuffe under his roof, the wealthy bourgeois Orgon thinks he is harboring a pillar of piety. But in fact Orgon is the one who has been taken in – by the ruthless scoundrel. With Orgon determined to marry his daughter to Tartuffe – and blind to the latter's lecherous design on his wife – it's up to the rest of the household to expose Tartuffe as the masterful con artist he is.
Recommended for Ages 13+

Please be advised that groups (ten tickets or more) are not available online.
To purchase group tickets, please call Group Sales Manager Zach Weidner at (610) 282-3654 x2


Venue
Main Stage
2755 Station Ave
Center Valley Pennsylvania 18034
Performance Notes
There will be a Talkback after this performance.