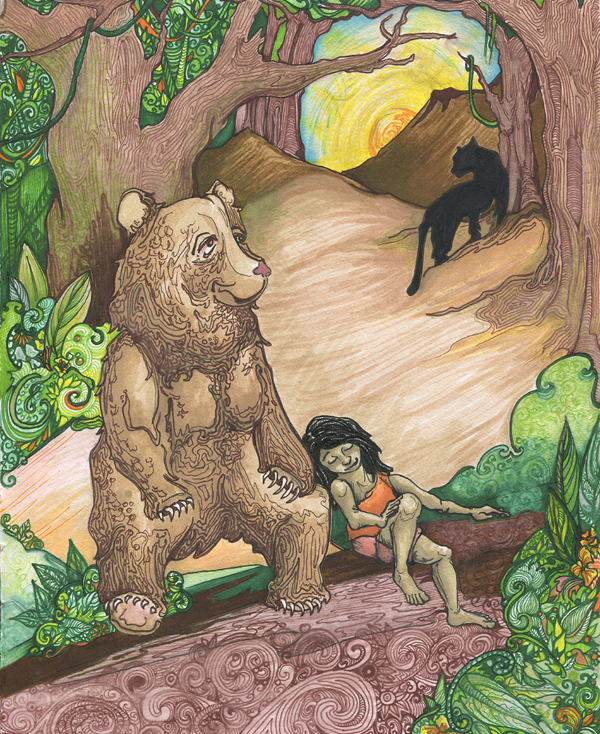 CANCELLED: The Jungle Book
When
Runs from Tuesday March 17 2020 to Thursday April 23 2020
Approximate running time: 1 hour
Venue
Performance Notes
×
All performances of The Jungle Book have been cancelled. The Box Office will contact all ticketholders as soon as possible to issue full refunds.




THE JUNGLE BOOK
By Vera Morris
Directed by Jonathan Cruz
Presented by the Act 3 Senior Class of 2020
Swing into the jungle with the senior theatre majors' production of The Jungle Book! Join the young, jungle boy Mowgli as he experiences a wild string of adventures from escaping a monkey's birthday party to outwitting a treasure-guarding cobra, and even fighting for the future of the jungle against the ferocious tiger Shere Khan. With his family of animal friends including the bear Baloo and the panther Bagheera, Mowgli will learn about community, bravery, and what it really means to be a leader.
Special Carpet Seating
Children can get a front row seat for the fun with on-stage carpet seating. Seating is first come, first serve. Please note this seat will be your child's seat for the entire performance. If you feel your child will be unable to stay on the carpet for the full 60 minutes, we encourage you to have your child sit next to you in a theater seat.
Please be advised that groups (ten tickets or more) are not available online.
To purchase group tickets, please call the Act 3 Box Office Manager at (610) 282-1100 x1419