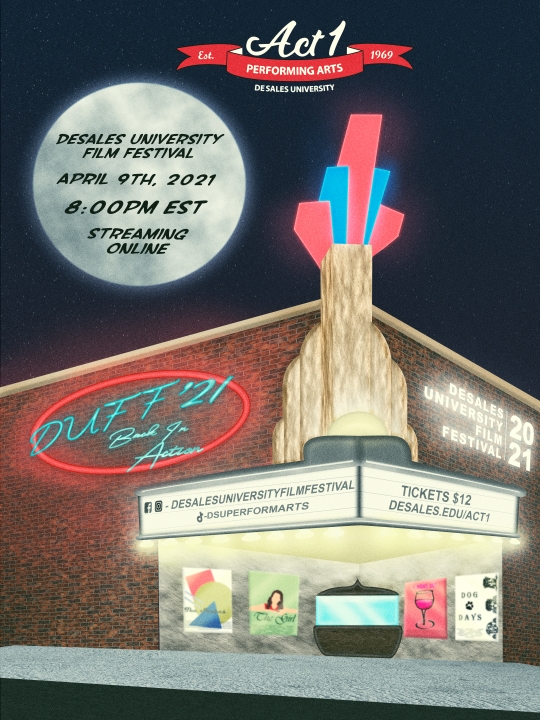 Film Festival 2021
When
Runs from Friday April 9 2021 to Friday April 9 2021
Approximate running time: 1 hour and 30 minutes
Venue
Production Notes
×
21ST ANNUAL FILM FESTIVAL
Curator, Michael Wagner
LIVE Streaming April 9, 2021 at 8PM
An exciting showcase of world premiere films, featuring the emerging voices of film directors, screenwriters, producers, cinematographers, designers, editors, animators, and actors in the DSU film department. A platform for young filmmakers taking their first steps toward a professional career, the festival features a variety of genre and cinematic journeys.
This program may contain sensitivities to potentially objectionable content (i.e., violence, suggestive situations) Viewer discretion is advised.
Please note that, due to careful timing, this event will only be available starting promptly at 8PM on Friday, April 9.

Recommended for Ages 12+


Please be advised that groups (ten tickets or more) are not available online. Please call the Group Sales Manager, Melody Marshall at (610) 282-3654 ext.2.