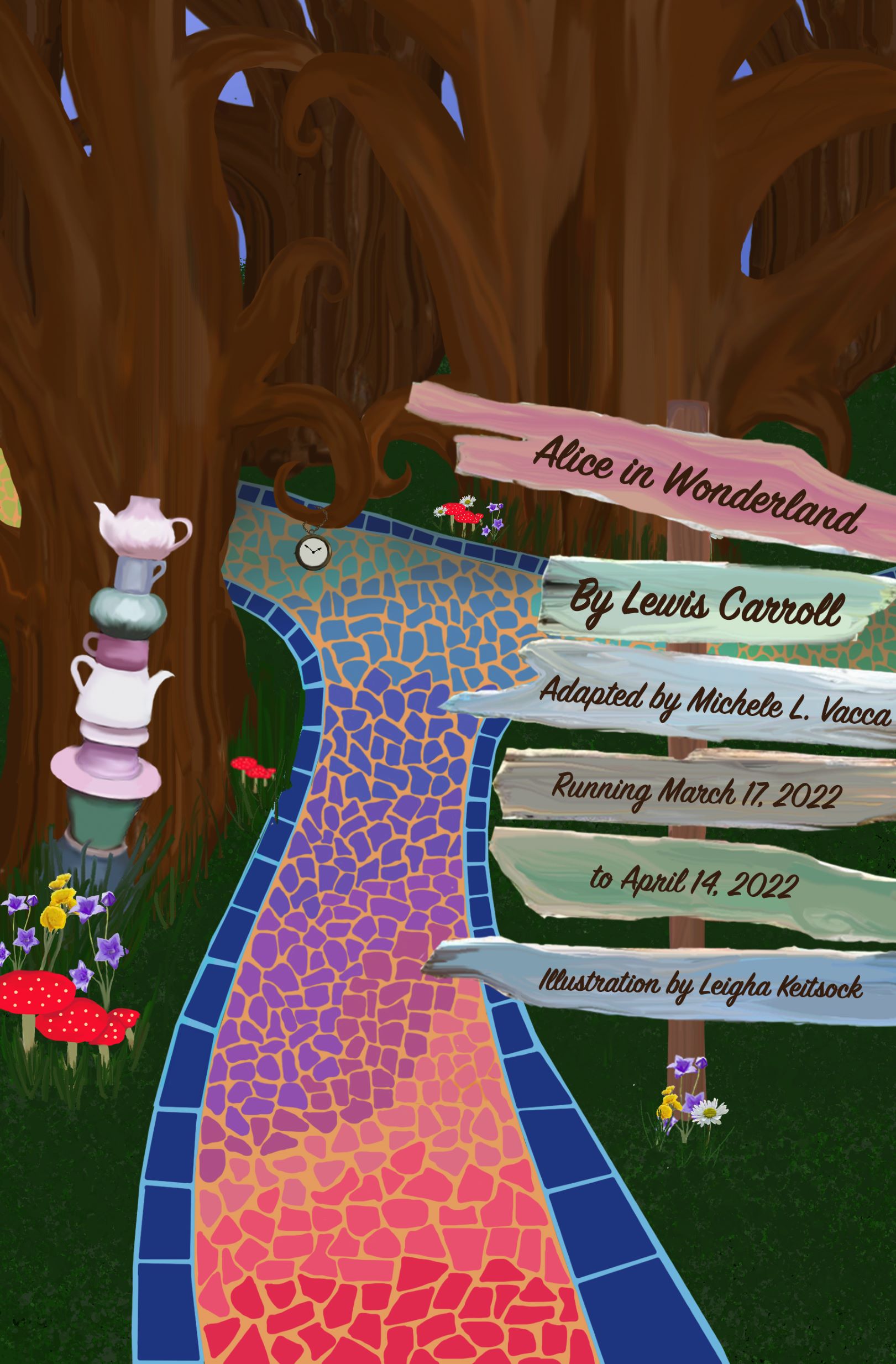 Alice in Wonderland
When
Runs from Thursday March 17 2022 to Thursday April 14 2022
Approximate running time: 1 hour
Venue
Production Notes
×
Alice in Wonderland
By Lewis Carroll
Adapted by Michele L. Vacca
Directed by Maxwell Babcock
Presented by the Act 3 Senior Class of 2022
Tuesdays, Thursdays & Saturdays
March 17 to April 14, 2022
The talented senior class will take you through the looking glass in one of the best loved children's plays of all time. Join Alice as she travels through the magical—and often odd—world of Wonderland, where she encounters a host of colorful characters including the Mad Hatter, the Queen of Hearts, Tweedledee and Tweedledum, and the Cheshire Cat. Audiences of all ages will enjoy Alice's hilarious adventures, and will be left wondering whether or not the journey was reality—or just a dream.
Special Carpet Seating
At this time carpet seating will NOT be offered this year.
Please be advised that groups (ten tickets or more) are not available online. To purchase group tickets, please call the Act 3 Box Office Manager at (610) 282-1100 x1419