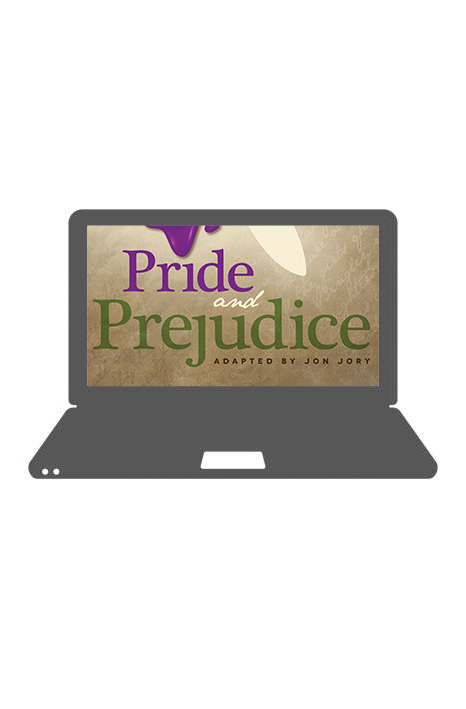 VIRTUAL: Pride and Prejudice
When
Occurs on Saturday October 9 2021
Approximate running time: 2 hours
Venue
Production Notes
×
VIRTUAL: Pride and Prejudice
Based on the novel by Jane Austen
Adapted by Jon Jory
Directed by Jessica Bedford
Streaming October 9th starting at 10:00AM until 9:59AM October 10th, 2021
Finding a husband is hardly Elizabeth Bennet's most urgent priority. But with four sisters, an overzealous match-making mother, and a string of unsuitable suitors, it's difficult to escape the subject. When the independent-minded Elizabeth meets the handsome but enigmatic Mr. Darcy, she is determined not to let her feelings triumph over her own good sense—but the truth turns out to be more elusive than it seems. In a society where subtle snubs and deceit proliferate, is it possible for Elizabeth and Darcy to overcome his pride and her prejudice, and to find true love?
Recommended for Ages 13+
NOTE: The day before your stream, you will receive a link and password to view your performance. Streams will be available for 24hrs starting at 10:00am on the day of your performance through 9:59am the following day.
Please be advised that groups (ten tickets or more) are not available online. To purchase group tickets, please call Group Sales Manager at (610) 282-3654 x2